True-To-Life Sound
Precise guitars. Clear vocals. Clean bass and crisp percussion. Discover sound quality that brings out the best in your music—including subtle details you may never have noticed.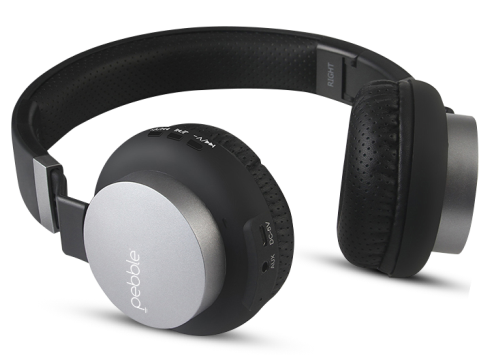 Immersive Hi-Fi Sound
Designed for an excellent listening experience, Elite Bluetooth headset comes with HD 40mm Sound Drivers and around-ear cushion design that can provide robust, immersive and Hi-fidelity sound.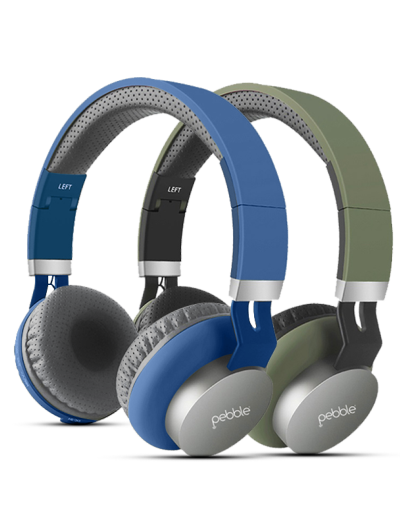 Dual Mode : Wires Or Wireless
Pebble Elite headphone utilize the latest Bluetooth 4.0 technology, supporting a2dp and Avrcp codecs to ensure HD sound quality on wireless playback. Whether you listen wirelessly or corded, these headphones provide powerful and detailed precision sound quality so you can hear the music the way the artist truly intended.
Super Comfortable & Foldable
If you care more about wearing comfort among over ear headphones, you really can't miss this one. Based on user-friendly ideal, the earmuffs are made of soft material, never repressing your ears. What's more, this Headphone only weighs 193 Grams, at most reducing the burden to your head. Foldable design makes it portable to carry around and helps save your carry space.
Type

Connector

Driver

40mm

Bluetooth version & Range

Max Output

Battery Capacity

Power Input

Impedance

32 Ohm

Frequency Range

2.4 ghz-2.48 ghz

Earphone Sensitivity

Sensitivity

Resistance

Microphone

Water resistance
Our brand is synonymous with youth & style. And that is why we make sure we come up with the finest products without being overly priced. The audio market these days is much more exciting than it was a few years ago. That is why our aim is to come up with designs that make your life easy and comfortable. We want to make sure that you never run out of choices, whether its wired headphones, wireless headphones, in-ear options or Bluetooth headphones. It is our responsibility to make sure and let you Buy Headphones Online at Best Price in India.