The Ultimate Source of Power
Life is full of adventure, and there is so much you can do. But a few things always stop your way- work, money and phone battery. Even the best powerbanks cannot stay by your side for more than a couple of days. But it should be no reason to cancel your dream trips. Pebble Quick Charge comes as the ultimate companion for those who seek adventure in life. With a power of 20,000 mAh, this device can pump up your phone for almost a week. Even in the most remote locations, running out of battery will never be an option again.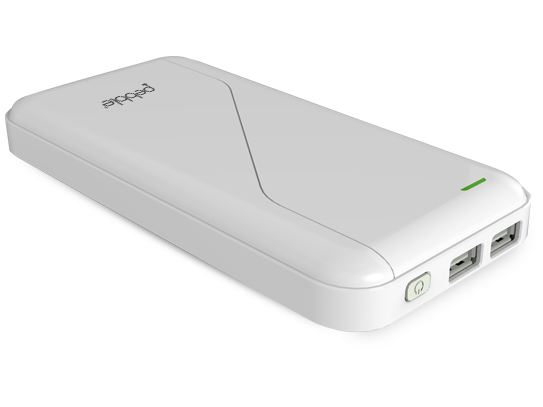 Design to impress
Sure, the Pebble Quick does whatever the best powerbanks are built to do. But it goes beyond that and impresses you with the sleek design. This portable and slim powerbank is made to be carried anywhere you want to take it. The LED indicators for indicating the charge status makes it only look better.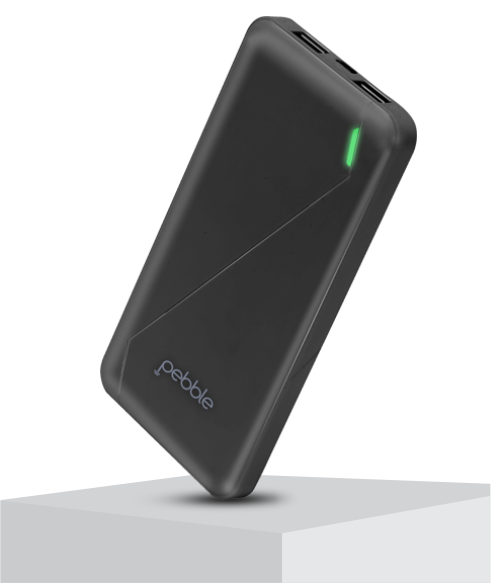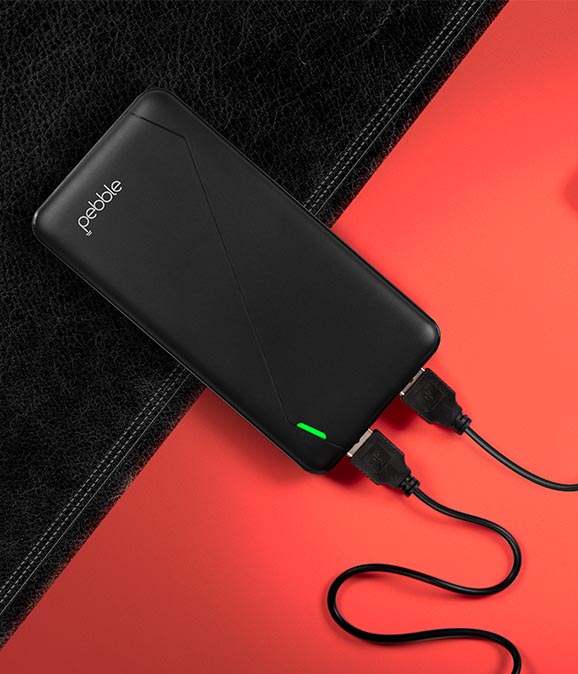 A punch that is unmatched
Pebble Quick comes with an astonishingly powerful 20,000 mAh battery. What does that mean? Well, no more recharging the power bank every other day. Once pumped up, the Pebble Quick stays with you for an entire week. With dual usb 2.1A output port (One Port is with 1 A and another is with 2.1 A output) you can charge two devices at same time..
Pebble, you can trust and rely on
Even the coolest devices can fall and prove to be a hazard. Well, not the Pebble Ultra Slim. The power bank comes with failsafe against short circuit, over-charging and over-discharging. Use it at your leisure, without worrying about any mishaps.
Capacity

20000 mAh

Output Type

Type A

Output

DC 5V-2.1A

Output 1

DC 5V-2.1A

Output 2

DC 5V-1A

Input Type

Micro USB

Input

DC 5V-2A

Inbuilt Cable

No

No of USB ports

2