Smart Car Charger With Auto ID
In the world today, every minute counts. You complete your assignment while sipping coffee, you read news while having breakfast. So it is probably a wise idea to multifunction while you drive. Pebble brings to you a Smart Car Charger, which will pump up your phone while you reach yoru destination. Every minute counts, so make the most of it.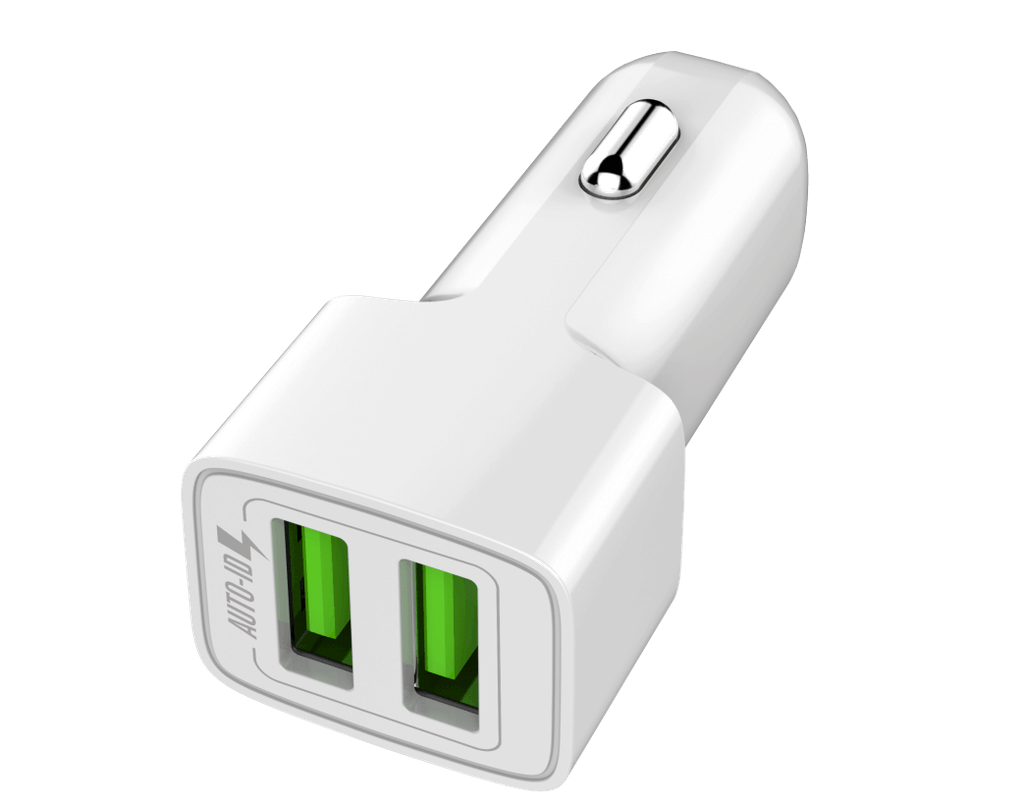 Battle-Hardened
Your journey could be full of small mishaps, which is why the Pebble PCC23 is made to withstand all. Made with PC ABS material, the device is fire-retardant and resistant to most damages. Toughness personified.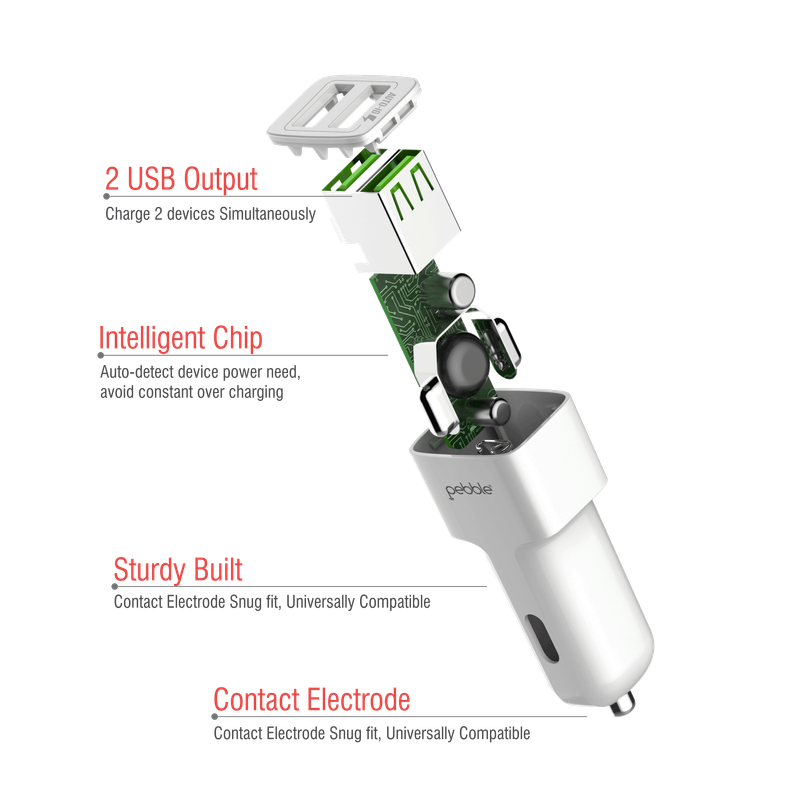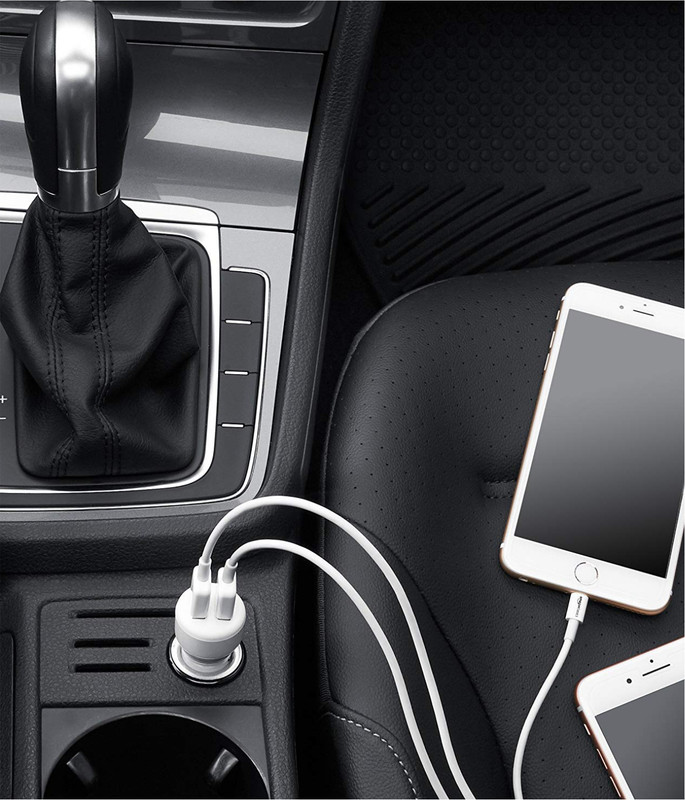 Blazing Fast
Time is an essence, and so, faster is always better. The Pebble PCC22 believes in this, thus the Ultra-Fast charging that will juice up your device before the journey is over.
Works Everywhere, Every Time
Different countries, different cars, different configurations. What remains same is the compatibility of Pebble PCC22 car charger. PCC22 works fine with any voltage between 12V to 24V, making it compactible anywhere in the world. Now that is smart.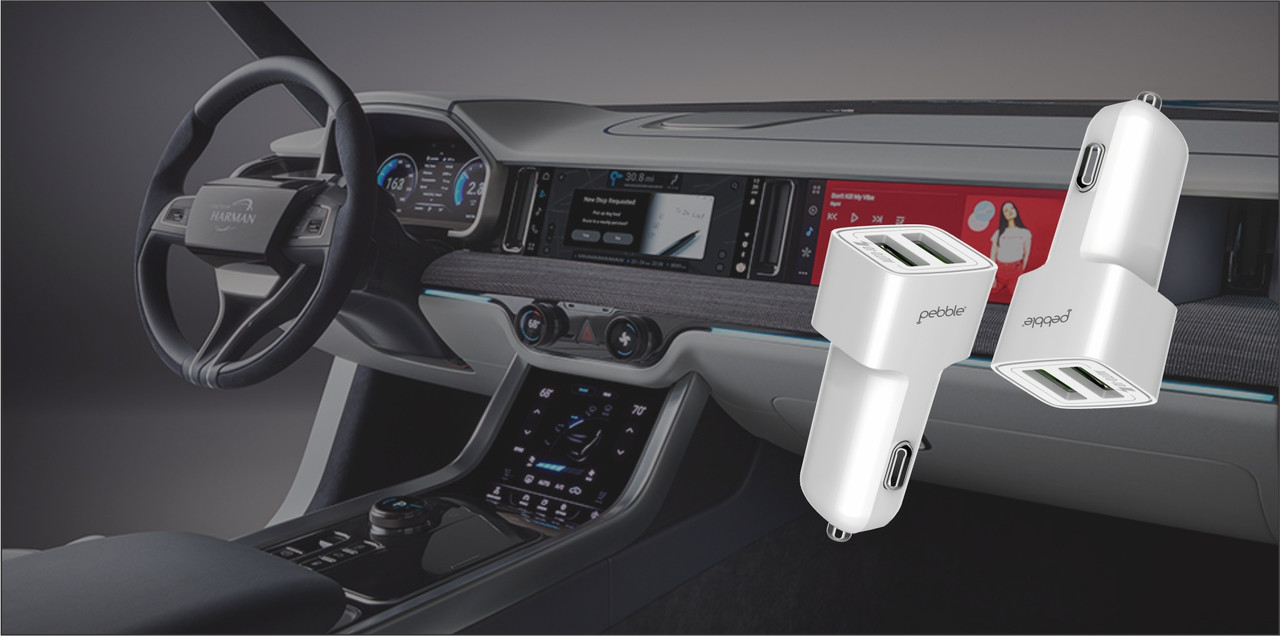 Type

Car Charger

Total Output

Output 1

USB 2.4 A

Output 2

USB 2.4 A

Input Current

No of USB ports

2